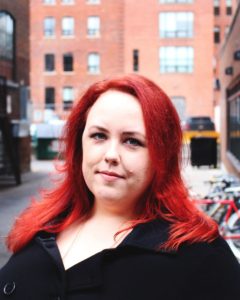 Ever wonder how BuzzFeed finds funny, heartwarming, or enraging viral news before everyone else? The next in our series of professional development webinars will look at how to track down content on social media, how to find the best tools that do the work for you, and how to make sure you're not falling for a viral hoax.The webinar "How To Go Viral Like A Journalist" is scheduled for Tuesday February 28, at 3:00 p.m. Eastern Time.
The webinar will be hosted by Lauren Strapagiel, managing editor for Canada at BuzzFeed. She has previously worked at the National Post, Canada.com, and the Huffington Post Canada.
You can register for the webinar at this link. CMG Freelance and CWA Canada Associate Members can use their membership numbers to register. For a limited time, CMG Freelance is making live viewing of our webinars available to non-members. If you'd like to watch this one, you can use the special code "Storyboard" in place of a membership number.
Archived webinars are available for viewing by CMG Freelance and CWA Canada Associate Members on this members-only page on the CMG Freelance website. Subjects of previous webinars include contract negotiation, pitching, freelance finances, and achieving "Inbox Zero."
Students, volunteers and emerging media workers can sign up for a free CWA Associate Membership right here.
For information about the price and benefits of CMG Freelance membership check out this information page.
POSTED IN: CWA Canada Associate Members, webinar
TAGS: Associate Member