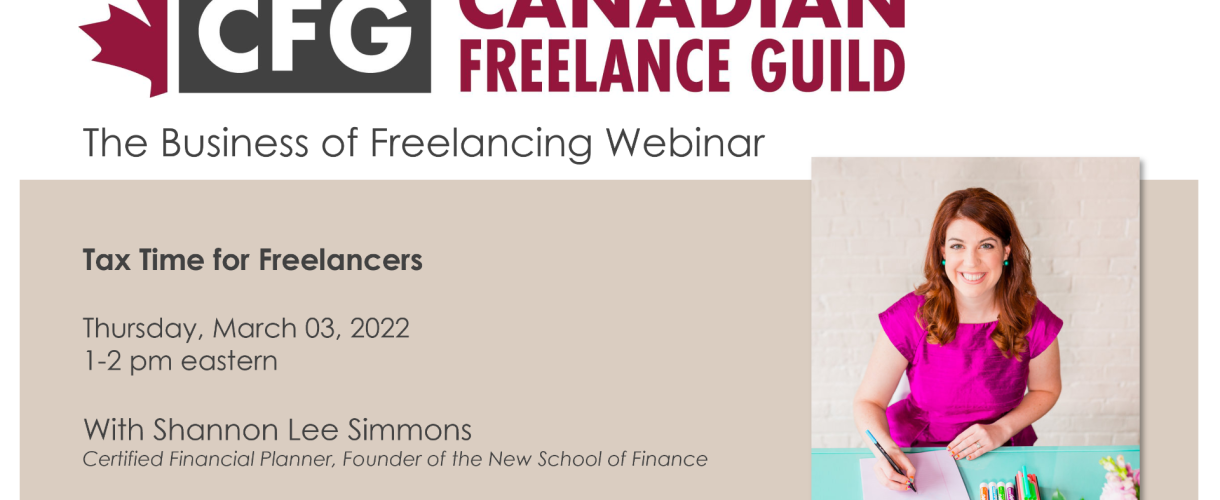 MEMBERS - Login to view this video:
LOGIN
NON-MEMBERS: If you attended the live event, you should have received login information to access the recording - please enter your access information below:
Financial guru Shannon Lee Simmons helped us last March get ready to file our 2021 income taxes.
Guess what? The deadline is fast approaching to file for 2022.
Get ahead of the curve as Shannon takes you on a deep dive into eligible and ineligible deductions, GST / HST returns, income from foreign sources, and yes, what to do if you end up taking that shoebox full of receipts to a tax professional.
Shannon answered nearly 30 question in a fast-paced back and forth with the audience.
This webinar is now FREE TO ALL CFG MEMBERS and to members of our associate partners.
We plan to bring Shannon back live this year to help you prepare for your financial year end with another of her fact-filled sessions.