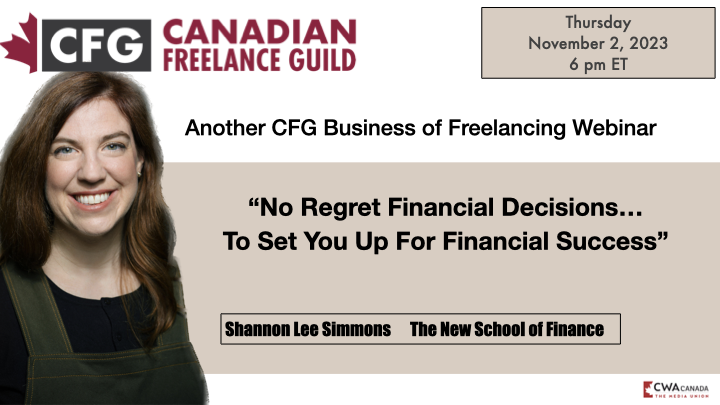 MEMBERS - If you attended the live event, you may login to view this video; if not, you may purchase it from our Online Store:
LOGIN
NON-MEMBERS: If you attended the live event, you should have received login information to access the recording - please enter your access information below:
Purchase Recording
If you did not attend live, this may be purchased from our Online Store.
Shannon Lee Simmons is an award winning Certified Financial Planner, speaker, bestselling author, Chartered Investment Manager and founder of the New School of Finance. She is a personal finance writer for the Globe and Mail as well as CBC Radio's Metro Morning money columnist and a financial expert on The Marilyn Denis Show.
In our recent webinar, Shannon talked about how to make sound financial decisions, avoid common pitfalls and, set yourself up for financial success.