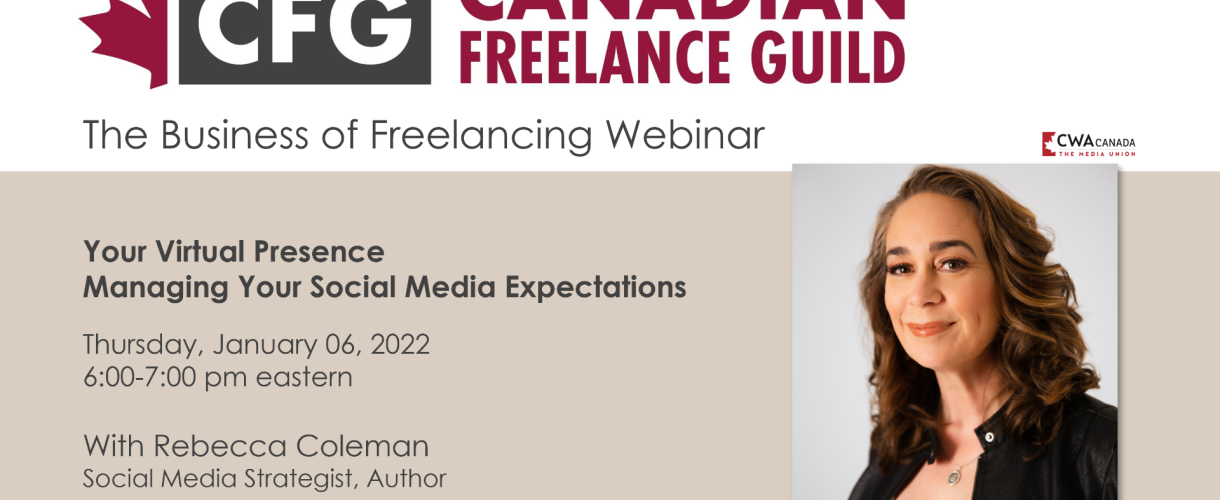 MEMBERS - Login to view this video:
LOGIN
NON-MEMBERS: If you attended the live event, you should have received login information to access the recording - please enter your access information below:
In this hour-long session, presenter Rebecca Coleman looked at the different social networks and which ones may be important for freelancers to participate in, talked about some best practices for those platforms, and then there was a great Q&A to help answer all your social media questions!
Rebecca Coleman teaches Social Media Marketing at the British Columbia Institute of Technology (BCIT), and is a Social MediaStrategist. She is also a blogger and the published author of two cookbooks, and regularly contributes to the GoDaddy Marketing Blog.
Rebecca passed along some helpful links to videos she mentioned during her presentation:
How to start a Facebook business page
Three types of posts for Facebook pages
Understanding the Facebook Algorithm
How to use Creator Studio to schedule content
And a couple of her personal favourite social media resources and the pdf of her presentation: