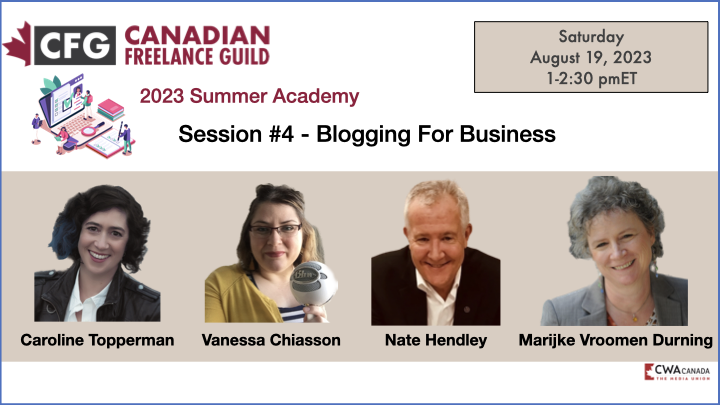 MEMBERS - Login to view this video:
LOGIN
NON-MEMBERS - if you attended the live event, you should have received login information to access the recording - please enter your access information below:
The final of four Summer Academy sessions covered the risks and rewards of Blogging for Business.
Writer/Book Coach Caroline Topperman, travel blogger Vanessa Chiasson, medical blogger and RN Marijke Vroomen Durning, and true-crime author/blogger Nate Hendley answered questions and offered years worth of blogging advice during this information packed 90-minute Q&A-driven panel discussion.
The primary question was Blogging for Business - Should You?
Watch to find out why all four panelists agreed on the same answer.