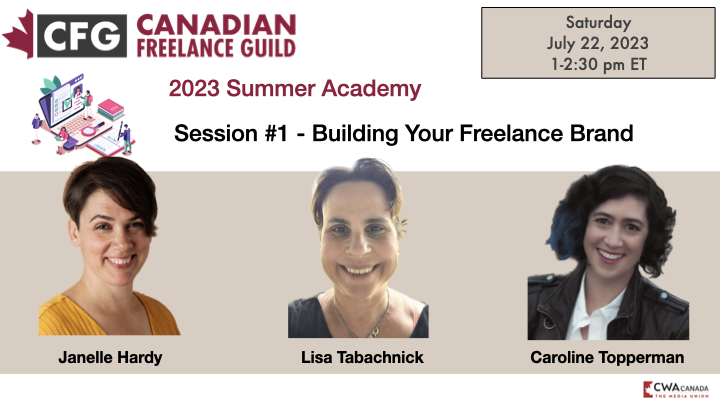 MEMBERS - Login to view this video:
LOGIN
NON-MEMBERS - if you attended the live event, you should have received login information to access the recording - please enter your access information below:
This Business of Freelancing Experts panel will focus on Building Your Brand - the what, the why and the how - to increase your client base.
Join writer/artist Jenelle Hardy, communications professional Lisa Tabachnick and writer/book coach Caroline Topperman for a fact-filled 90-minutes of questions and answers about the do's and don'ts of your freelance presence.
Learn the hard truths of presenting yourself or your clients to the right audience. Making your message clear, focused and authentic takes work and planning, as well as adjusting to changing circumstances.
After all, your 'brand' helps potential clients decide if they want to work with you, and how you deliver on your brand promise determines whether they stick around.