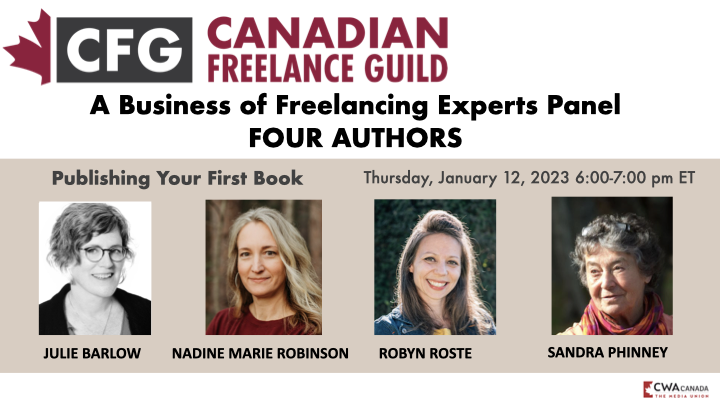 MEMBERS - Login to view this video:
LOGIN
NON-MEMBERS: If you attended the live event, you should have received login information to access the recording - please enter your access information below:
Should You Self Publish? Or Follow The Traditional Route?
We lined up four Canadian Freelance Guild members who've been there. Join us. Hear their stories. Ask your questions.
Julie Barlow, author of eight books including Sixty Million Frenchmen Can't Be Wrong and The Bonjour Effect
Sandra Phinney, author of four books including Waking Up In My Own Backyard—Explorations in Southwest Nova Scotia, with two more in the works
Robyn Roste, who's going through the publishing process now, with five other titles in the works
Nadine Marie Robinson, self-published author of a Canadian best seller