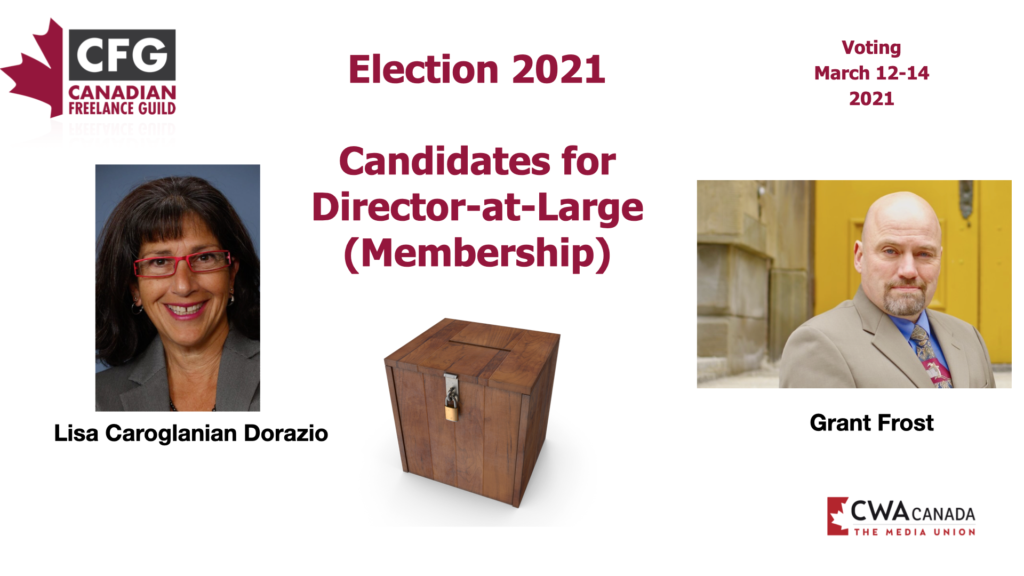 CFG Election: Director: Membership Management and Development
The election is open for voting and we need your participation! Poll will close at 11:59pm Eastern Time on Sunday, March 14th. To read more about the candidates and view their introductory videos, click here.  Members in good standing can click here to vote. 
Please take part in electing our second director at large, responsible for membership management and development.
POSTED IN: Uncategorized