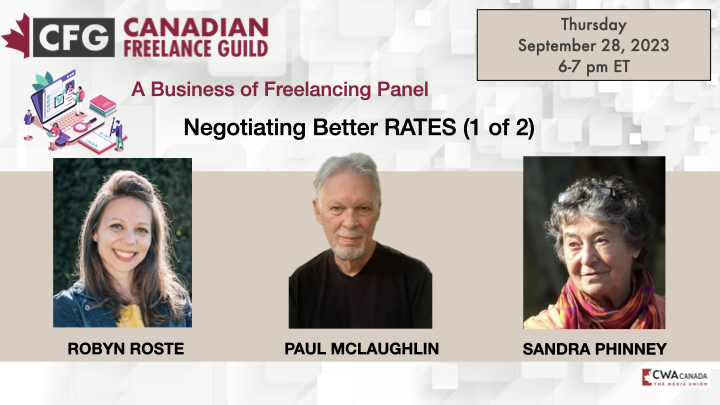 Are you a freelancer who wants to learn how to negotiate better rates for your work? Do you wonder how to value your skills and experience in the market? If so, you don't want to miss this upcoming event by the Canadian Freelance Guild!
On Thursday, September 28, 2023 at 6 pm ET, join us for a live webinar with three of our most experienced members - Paul McLaughlin, Sandra Phinney and Robin Roste - who will share their insights and tips on how to get the rates you deserve. They will answer your questions and help you overcome your fears and doubts about asking for more money.
This is a rare opportunity to learn from the best in the business and boost your confidence and income as a freelancer. Don't miss it!